Центры в Москве:
Центры в Ташкенте:
Food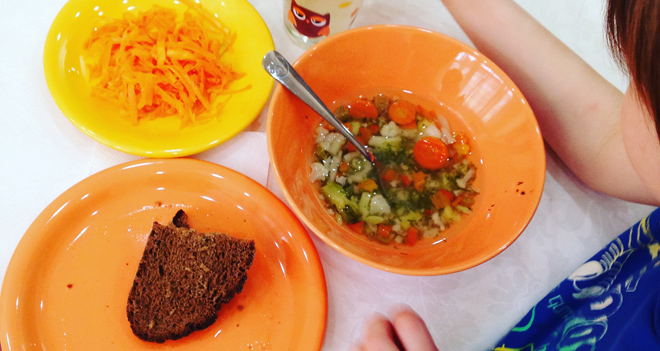 In CambriJunior children are provided with healthy food only.
We pay special attention to meals, because we believe that it is very important to teach children regular healthy eating habits from an early age and we help parents with this. Children get used to the taste of healthy and natural food here. All the food is thoroughly selected and inspected. For example, chicken is delivered by a private farm in Penza. We try to add as minimum salt and sugar to our meals as possible, we do not fry, but bake and steam. We do not serve sausages, and pelmeni (ravioli) we serve are only home-made. Everyday meal plan includes many vegetables, fruits and proteins. Carbohydrates are important too and we try not to use yeast when baking and cooking desserts. We use natural herbs to make soups and ragu feel even more delicious.
Children are provided with five meals daily. The menu was created with the help of a certified Pediatric Nutritionist and with due consideration to a growing organism needs.
We consider each child's individual dietary needs and as a result, we maintain a nutrition profile for them. For those children whose families follow strict nutritional routines (vegetarian, allergies) we create a separate menu.
If you care about the nutrition of your family and children, we are going to care about it just as much!